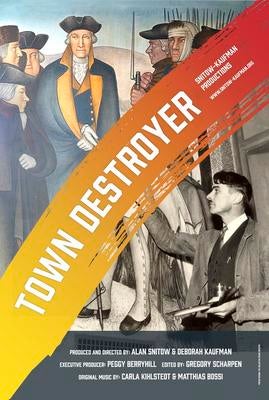 Town Destroyer Film Screening: A Film by Alan Snitow and Deborah Kaufman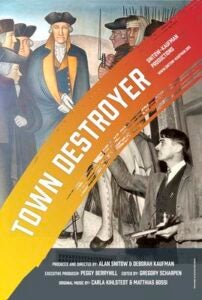 Co-sponsor  with American Indian Studies Center to co-sponsor an event organized by the Luskin Center for History and Policy on May 23 at 4pm
Date/Time: May 23, 4pm
Location: Bunche Hall 6275
Description: Town Destroyer Film Screening: A Film by Alan Snitow and Deborah Kaufman
A historic mural at George Washington High School in San Francisco shows George Washington as both a triumphant general and the destroyer of Indigenous lives and settlements. Painted by Victor Arnautoff in 1936, the mural is unusual for its time in that it critically depicts Washington as the owner of enslaved people and destroyer of Native lands. The image of a Native individual's lifeless body, life-size and centrally located in the school, prompts discussion of trauma response, cancel culture, artistic impact versus intent, and student safety.
A screening of the film will be followed by a panel discussion with the filmmakers.
Space is limited for this event. Please RSVP before May 10 to: luskincenter@history.ucla.edu.