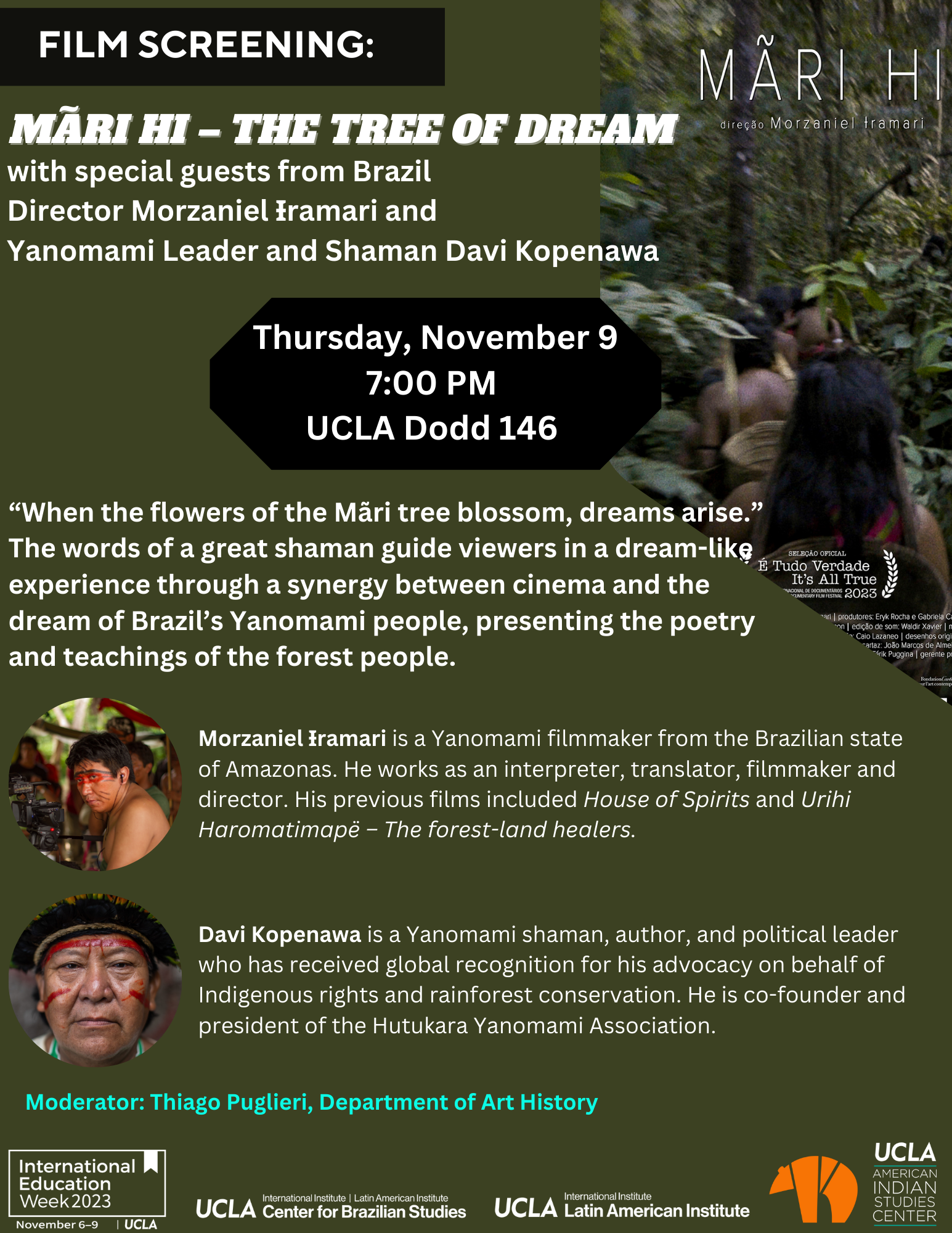 Film screening: Mãri Hi: The Tree of Dream
Mãri Hi: The Tree of Dream
with special guests from Brazil
Director Morzaniel Ɨramari and
Yanomami Leader and Shaman Davi Kopenawa
November 9, 2023
7:00 PM
Dodd Hall 146
Q&A Moderated by Thiago Puglieri, Department of Art History
 "When the flowers of the Mãri tree blossom, dreams arise." The words of a great shaman guide viewers in a dream-like experience through a synergy between cinema and the dream of Brazil's Yanomami people, presenting the poetry and teachings of the forest people.
Morzaniel Ɨramari is a Yanomami filmmaker from the Brazilian state of Amazonas. He earned a degree in Cinema in 2010 through the Indigenous Culture Points – Video in the Villages project. He works as an interpreter, translator, filmmaker and director. His previous films included House of Spirits and Urihi Haromatimapë – The forest-land healers.
Davi Kopenawa is a Yanomami shaman, author, and political leader who has received global recognition for his advocacy on behalf of Indigenous rights and rainforest conservation. He is co-founder and president of the Hutukara Yanomami Association, which defends the interest of his people, and has been awarded honorary doctorates from the Federal University of Roraima and the Federal University of São Paulo.