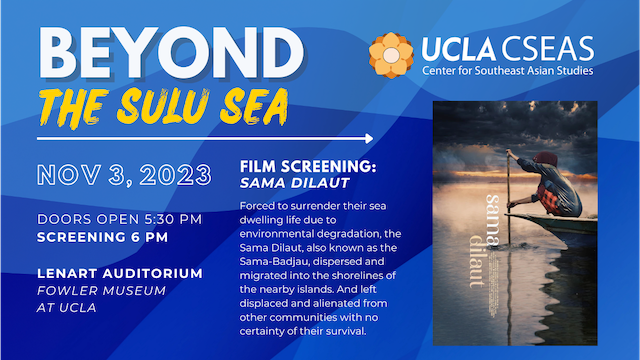 Film Screening "Sama Dilaut"
A journey to find extraordinary people leads to the discovery of a community living on the shores of Sabah, Malaysia and the Philippines. An ethnolinguistic group that dwelled on houseboats for hundreds of years moving across the Sulu Sea. They are nomads, sea gypsies and their life blood is the sea.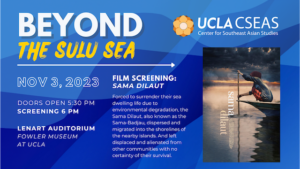 Forced to surrender their sea dwelling life due to armed conflict, environmental degradation, and the rise of commercial fishing, the Sama Dilaut, also know as the Sama-Badjau, dispersed and migrated into the shorelines of the nearby islands. As the Sama hold tightly on their traditions and livelihood, they are left displaced and alienated from other communities with no certainty of their survival. The Sama Dilaut live day by day to survive, focusing on one problem alone – to have one meal for the day.
But the real danger that threatens their very existence is unfamiliar to them. It's climate change.
Panelists:
Stephen Acabado (UCLA)
Justin Dunnavant (UCLA)
Christine Ramos (7IVY Films)
Liza Florida (8 Billion Project)
Doors open at 5:30PM.
Film screening starts at 6PM.
Panel discussion and Q&A to follow.