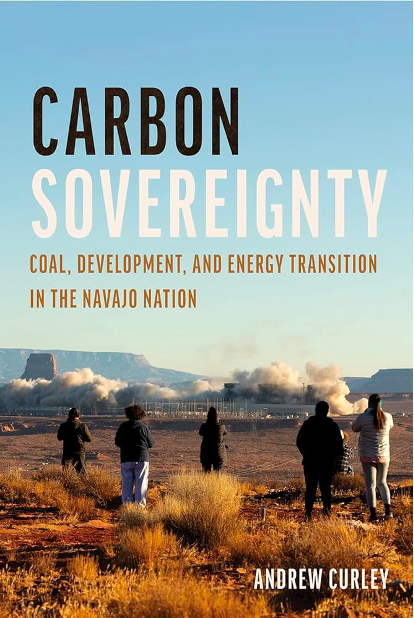 Carbon Sovereignty – talk with Professor Andrew Curley
Andrew Curley, University of Arizona
Thursday November 9 |12:15-1:45 | Haines Hall 352
(join us for lunch served at 12p…)
For almost fifty years, coal dominated the Navajo economy. But in 2019 one of the Navajo Nation's largest coal plants closed. This comprehensive new work offers a deep dive into the complex inner workings of energy shift in the Navajo Nation. Geographer Andrew Curley, a member of the Navajo Nation, examines the history of coal development within the Navajo Nation, including why some Diné supported coal and the consequences of doing so. He explains the Navajo Nation's strategic choices to use the coal industry to support its sovereignty as a path forward in the face of ongoing colonialism. Carbon Sovereignty demonstrates the mechanism of capitalism through colonialism and the construction of resource sovereignty, in both the Navajo Nation's embrace and its rejection of a coal economy. For the people of the Navajo Nation, energy sovereignty is dire and personal. Thanks to on-the-ground interviews with Diné coal workers, environmental activists, and politicians, Curley documents the real consequences of change as they happened. While some Navajo actors have doubled down for coal, others have moved toward transition. Curley argues that political struggles ultimately shape how we should understand coal, capitalism, and climate change. The rise and fall of coal magnify the nuance and complexity of change. Historical and contemporary issues intermingle in everyday life with lasting consequences.
*******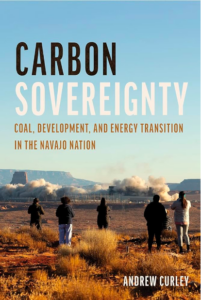 Andrew Curley focuses on the everyday incorporation of Indigenous nations into colonial economies. Building on ethnographic research, his publications speak to how Indigenous communities understand coal, energy, land, water, infrastructure, and development in an era of energy transition and climate change.