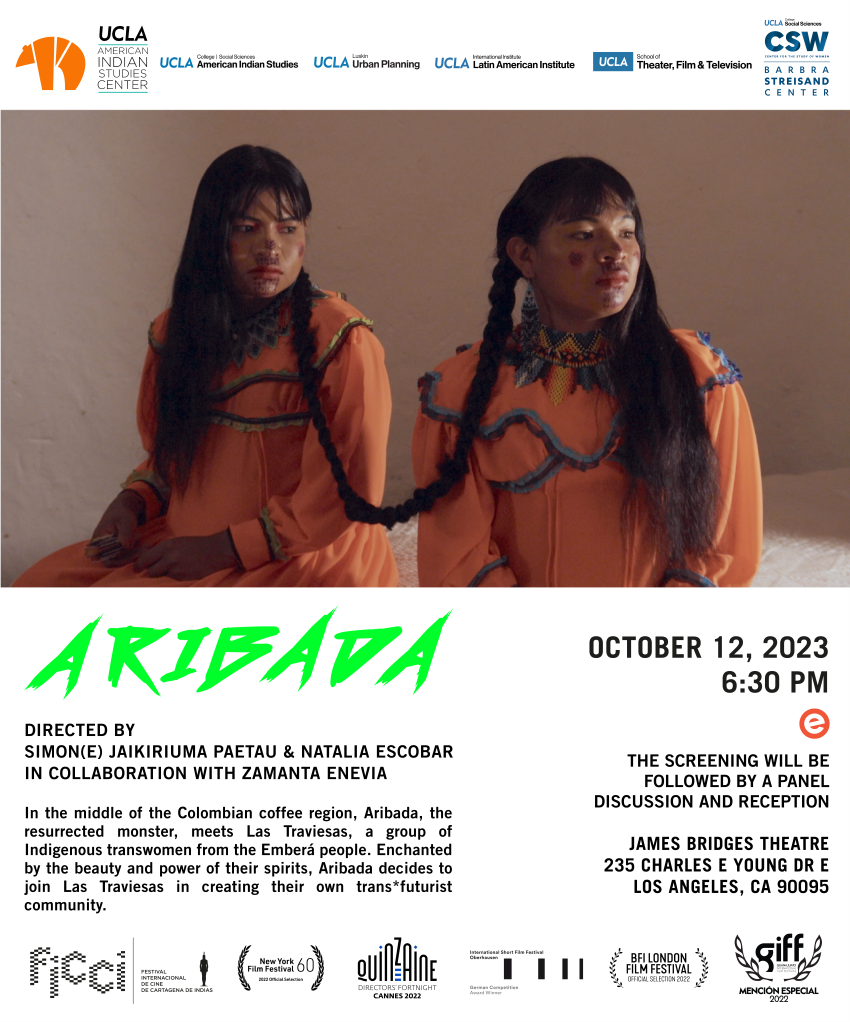 Aribada Film Screening at UCLA
Film Screening of Aribada

Location:  James Bridges Theater

Description: In the middle of the Colombian coffee region, Aribada, the resurrected monster, meets Las Traviesas, a group of indigenous transwomen from the Emberá tribes. The magical, the dreamlike and the performative coexist in their unique world.

Natalia Escobaris a Colombian interdisciplinary artist and filmmaker who explores themes of intersectional feminism, Andean phenomenology, identity, and memory in her work. She earned a degree in Fine Art from Central Saint Martins College in London and creates moving images, soundscapes, and installations that immerse her audience in new and thought-provoking experiences. 

In recent years, Escobar has been collaborating with a community of trans Indigenous women from the Embera people called Las Traviesas. Together, they are working on a project that aims to promote social transformation through artistic and design processes. Through creating spaces for free expression and the exchange of knowledge, the project seeks to strengthen the community and empower its participants.